Superman Helps You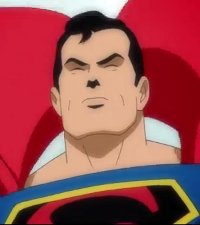 We all know Superman, the hero of so many people. He is seventy-five years old now, but he is still young and muscular. He always helps people in danger, and so he wants to help you with your English. With this easy activity you can listen and write about our hero and you can do some exercises to be as fit and clever as Superman. Can you fly? Can you break walls? My students can, because they have done these exercises and they are stronger now. Let your imagination fly with Superman! Celebrate his 75th anniversary this year.
First, watch this animated video created to celebrate Superman's 75th aniversary. Look at Superman and his friends and see what he can do.

---
After that, you can do the exercises below. The activity has been created with Quizlet, a wonderful tool for teachers and students. You will find eleven flashcards with some texts about Superman and pictures of the situations. When you read them, do the five exercises to make sure that you understand the flashcards and that you can write all the sentences about our hero. You will learn to use the verbs be, have got, can, want and like to talk and write about people.
You'd better start playing this game, and after that choose the other exercises from the menu Choose a Study Mode below. You can also do this activity on the Quizlet page. Enjoy yourself!

---
Now you can participate in this activity by writing simple sentences describing Superman. Use the verbs BE, HAVE GOT, CAN and others. You only have to double clic on the wall below, type your name and the sentence. You will find the text Requires approval, because I will have to approve your text. But you will see your contribution very soon on this wall dedicated to Superman, our hero. You can see it in another window on Padlet, the service where I created it.
Created with Padlet

---
To finish this fantastic adventure, have a look at this wonderful infographic In celebration of Superman's 75th anniversary. When you get to the page, clic on the picture or save it on your computer, because it is very big. (Thanks for the link, Ana.)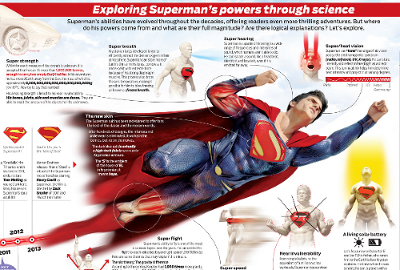 ---
Ah, I know you want to write more about Superman! If so, you can write a comment in this post or write a text in this editor and then send it to your teacher or print it.

Texto de Alejandro Valero - 27.11.13

URL del artículo: http://www.tinglado.net/?id=superman-helps-you

(El tinglado - http://www.tinglado.net - Con licencia de Creative Commons)